Takasago cooperated with the video installation of Hsu Chia-Wei.
The very beginning of this story was that the Industrial Research Institute of Taiwan Governor-General's Office which was established at the time of Japanese occupation on Taiwan asked Hsu to hold an exhibition on Taiwanese history. He hit upon us because another name of Taiwan is "Takasago" itself and in addition, our company's headquarter used to be in Taiwan before WWII. Then, he asked us our cooperation for creating the Noh play, the one of Japanese traditional performing arts, which named "Takasago." So we offered the space at Hiratsuka Factory and assisted making the video. The finished work was shown at Liang Gallery, the Taiwanese museum, from June 10th to July 16th.
He was born in Taichung, Taiwan (1983), lives and works in Taipei, Taiwan, graduated from National Taiwan University of Arts. He was recognized as an artist whose works make a sensitivity that weaves together reality and illusion, and history and the present through filming at National Taiwan University of Arts. In 2013, he presented his works in La Biennale di Venezia for the Taiwan Pavilion and furthermore, had many solo exhibitions. Last May, he got the 15th Taishin Arts Awards which goes to the person who presents brilliant works in the fields of visual and performing arts.
We are honor to be involved in his work which reminds us the strong bond between Taiwan and us Takasago and also appreciate it.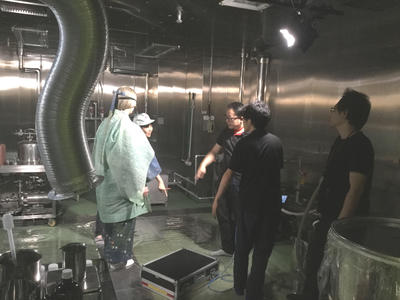 making the video at Hiratsuka Factory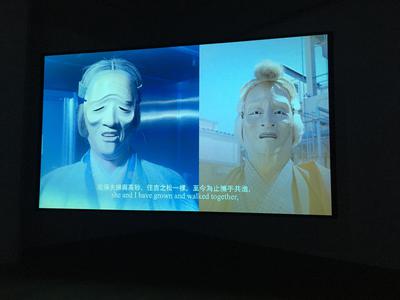 the video installation" Takasago" shown at Liang Gallery